Renovating teaching and research labs that contain fume hoods can be incredibly difficult, especially when adding even more fume hoods to the project. Learn how you can save $4 million on your next laboratory project. Watch the I2SL conference session now!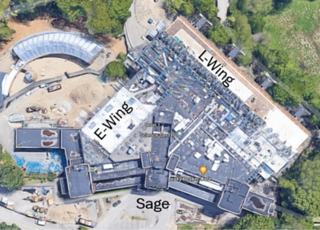 Fume hoods have a significant impact on construction complexity and costs plus an ongoing operational cost impact which must be considered during the design phase of a project. In a recent I2SL conference session, a recently completed, multi-phase project that used a large amount of filtered fume hoods in temporary swing spaces during the renovation phase was introduced. The approach, as discussed in the presentation, shrank the final built project costs through infrastructure reductions and avoided major disruption of teaching and research in progress.
Wellesley College in Wellesley, Massachusetts, utilized temporary modular buildings to create swing lab spaces in which teaching, research, and vivarium labs used 100 percent filtered fume hoods. Once the renovation phase was completed, the filtered fume hoods were moved from the swing spaces into the newly renovated labs without sacrificing layout or functionality. A major expansion of the physical plant was avoided by using a combination of ducted and filtered fume hoods in the renovated Science Center. This session also included a review of the construction timeline reduction and reduced overall project costs.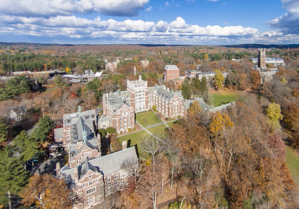 Presentation Learning Objectives included:
Understanding how swing spaces can be used to limit the impact of construction and Wellesley Research temp siterenovation of labs, benefiting the institution in multiple ways: maintaining classes throughout the renovation phase, limiting relocation of faculty, and shortening the construction cycle;
Identifying when and where filtered fume hoods can be safely deployed and where a combination of ducted and filtered hoods is the best solution;
Understanding the accommodations needed in a research environment to use filtered fume hoods that may be different than those needed in a teaching environment;
Analyzing lessons learned with planning, designing, relocating, and re-certifying filtered fume hoods.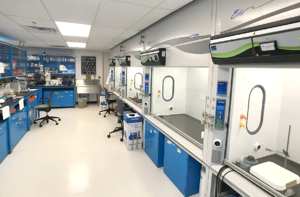 Anthony Petone, PE, LEED AP, is a Principal at BR+A and has over 21 years of progressive experience in the field of HVAC Engineering on a variety of architecturally-oriented building projects for academic, science, healthcare, and research clients. Tony holds a Bachelor of Science in Mechanical Engineering from Wentworth Institute of Technology. He is a Registered Professional Mechanical Engineer in seven states, a LEED Accredited Professional, and an active member of ASHRAE and ASHE.
Ken Crooks has more than 30 years of experience in commercial and industrial HVAC industries. He works as Director of GreenFumeHood Technology at Erlab, Inc. Ken is a member of ANSI Z9.5, ASHRAE TC9.10, I2SL, NFPA 45, CSA Z316.5, SCUP, and has previously served as SEFA Board of Directors Vice-Chair. His formal education includes an HVAC Design certificate from Northeastern University in Boston and a BS in Management from Lesley University in Cambridge, Massachusetts.
Additional Relevant Materials: