International Day of Women and Girls in Science.
At ERLAB, we celebrate the many talents that are part of our teams and make our innovations possible. Today, on the occasion of International Women and Girls in Science Day, let us introduce you to 5 talented women and their missions within our Research and Development department.
Marie FAURE, Head of R&D
As the Head of the R&D department, Marie works on the development of the future ERLAB products and the improvement of existing products. She manages the R&D teams in France and China and provides technical support.

What she likes the most about her job?
"Creating increasingly effective chemical and biological risk protection solutions for our customers. Having innovative ideas, working on them, turning them into reality with a multidisciplinary team (chemical and physical measurement technicians, electronic engineers, IT developers, project managers, designers, etc.), prototyping them and then industrializing them. "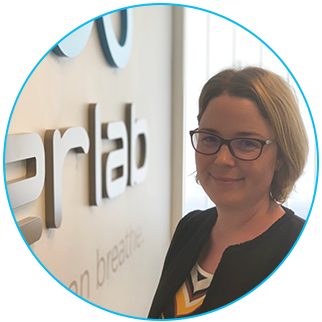 ---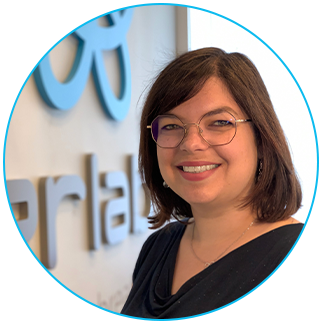 Floriane VITTECOQ, Laboratory Technician
Floriane is in charge of the quality control of our raw materials. As a Laboratory Technician, she participates in research and development to improve ERLAB filtration technology and carries out normative tests to test the containment of ERLAB products. She also provides expertise in sales support.

What she likes the most about her job?
" What I like most about my job is the variety of tasks. My days are not the same from one week to the next. This is especially true during research and development tests, because you never know how your new filters will react to the chemical that has evaporated that day. "
---
Mariam EL ALLALI, Software developer
After her studies in Image and Sound Techniques, Mariam decided to make a professional transition to software development. Today, Mariam is a member of the R&D department as a software developer and she designs and develops the digital services of ERLAB.

What she likes the most about her job?
"Logic, algorithms! Brainstorming to propose a viable and maintainable solution. Anticipate customer needs and propose functionalities that meet expectations."
---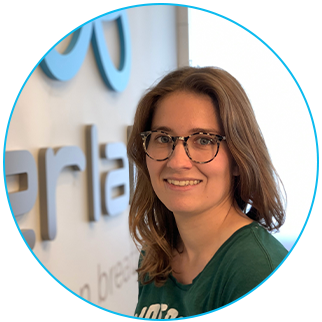 Laurane MICHAUX, Laboratory Technician
Laurane participates in the development of the ERLAB innovations, from research to integration into a finished and marketable product. She proposes and carries out tests on ERLAB products and analyses the results of the tests. She is responsible for testing solvent sensors that are to be integrated into ERLAB filtration fume hoods. Within the laboratory, she is also responsible for the maintenance and calibration of equipment and materials.

What she likes the most about her job?
"To be constantly innovating, researching, developing new things. It's challenging. And as a bonus, I learn something new every day. "
---
Kate LEI, Laboratory Manager
As the person in charge of the China Laboratory, Kate Lei is mainly responsible for the quality control of filter raw materials, standardized testing of products, ensuring that products meet national standards, developing new products and improving existing products to meet market demands, and assisting and cooperating with the R&D tasks issued by France R&D. Responsible for the maintenance and management of all laboratory instruments in China, as well as providing sales support expertise and training new members.
What she likes the most about her job?
"Innovative and challenging, I can constantly learn and improve my ability from work, communicate and coordinate with different departments to make good products. "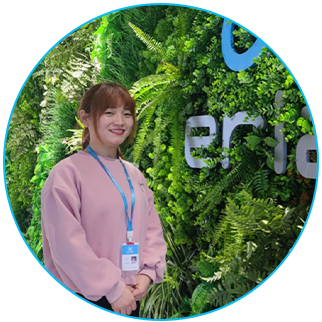 ---
Because women are still under-represented in scientific categories, we wanted to honour five of our colleagues who bring forward their knowledge and skills to serve ERLAB. Gender equality is an important issue for ERLAB, which has been committed for years to ensuring that this equality is respected within its teams.

About Erlab R&D Laboratory
The engineers and chemists in our state-of-the-art R&D laboratory understand molecular filtration. We are committed to designing products that are safe and of the highest quality, strive to improve our products, and continuously develop new products that provide greater protection in the laboratory.