When a premier flavor and fragrance company in California needed 'quality products that created a more clean, safe and comfortable work environment for their staff', they called Erlab.
A history of excellence and growth
Perfumer's Apprentice was started in 2004, by Linda Andrews, to help perfumers of all skills and experience levels learn about and use professional fragrance components. Their offerings include pure and natural essential oils, absolutes, and isolates. They also offer fragrance oils, aroma chemicals and specialty blends from fragrance houses such as Givaudan, Firmenich, IFF, Robertet and others. As an added service they also offer classes and educational kits to aid customers in the creative process.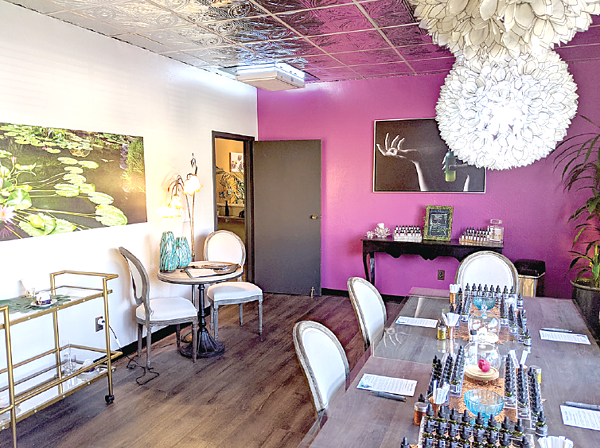 They expanded their business in 2009 and created The Flavor Apprentice, where they create unique, mouth-watering flavors for culinary professionals ClientWorkshopRoomand enthusiasts. They offer choices from over 300 professional flavor concentrates that can be used in a wide variety of flavoring applications. They carry a broad range of products and sizes for anything from experimenting with new recipes to meeting bulk needs.
Customers of Perfumer's Apprentice include fragrance enthusiasts, independent perfumers, and small to mid-sized brands who are competing in the beauty market. With an eye on the future they are constantly improving and expanding their flavors and fragrance ingredients with the mission to continue to offer premium products to their customers.
Challenges in the flavor and fragrance industry
Companies operating in the Flavor and Fragrance industry space have major concerns when it comes to providing a safe, clean, fume free work environment for their staff. Air filtration is also of paramount importance to those businesses working with volatile chemicals. Additionally, since many are developing new specialty fragrance blends in-house, it is important to eliminate as many odors from the space as possible to avoid skewing the results of the creative testing processes.
The Perfumer's Apprentice was searching for a solution to upgrade their lab equipment and PA_LabRoom provide a safer and cleaner work environment for their staff. The biggest challenge in finding the right company and equipment was who to ask. "Finding a company that was specialized in the Flavor & Fragrance industry was a huge determining factor.
Most companies don't even know what our industry does, let alone the specificity of our materials. We found Erlab understood our needs and industry very well and assisted us in our search with their experience and knowledge providing much welcomed direction." T. McIntosh, PA Fragrance Operations Manager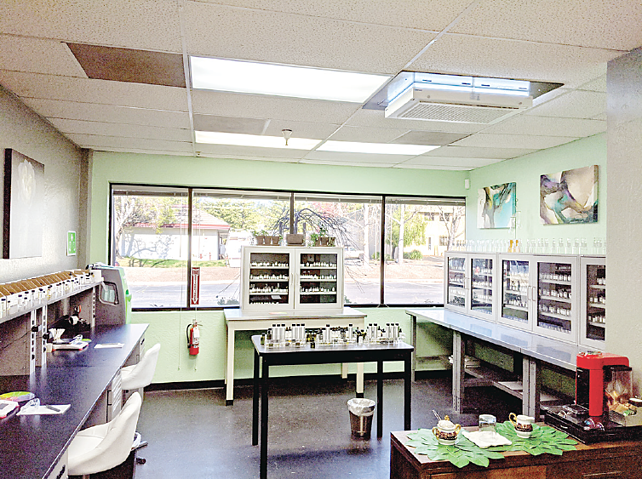 Finding a trusted partner
Acknowledging a better way to protect staff, increase productivity, and enhance their customer's experience was a big step in the right direction for Perfumer's Apprentice. The criteria for purchasing the equipment to assist them in these goals was based on their determination to purchase high quality equipment, that was environmentally friendly, cost effective, and had easy access to customer support services. They had done their due diligence in seeking vendor quotes but were disappointed that the companies queried attempted to oversell without answering questions, accessing their unique situation or assisting with budget concerns.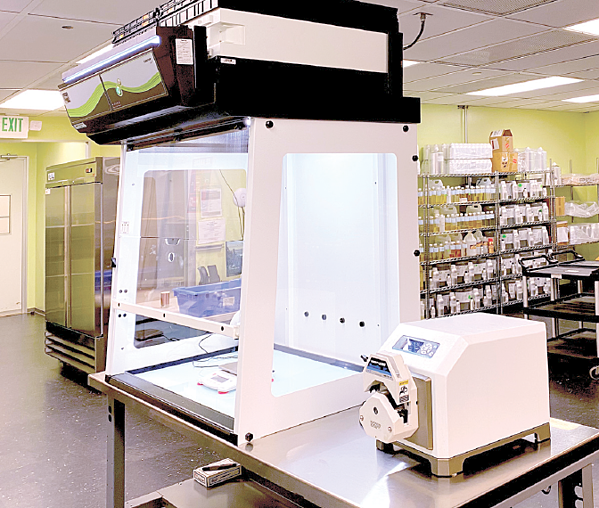 Perfumer's Apprentice goals have been realized through the purchase of two Halo Lab Air Filtration Systems and one Captair Smart ductless fume hood from Erlab. When asked if the company was satisfied with their purchases Travis McIntosh, PA, Fragrance Operations Manager in Scotts Valley, CA said: "Absolutely, and we are likely to make additional purchases. We are planning on a new work surface for the inside of the Captair hood, which should help us with using gram scales during formulations. Additionally, we are considering some of Erlab's filtering storage cabinets for our more offensive and invasive volatiles." Travis went on to express that Erlab's safety experts fulfilled their promise of on-time delivery, installation and training with easy to follow operating instructions. Customer support going beyond expectations however was something he hadn't expected. "Their support is better than I would have anticipated, and their staff is so friendly and down to earth. That was something I did not expect but very much appreciated."
As the inventor of the ductless laboratory fume hood and worldwide leader since 1968, Erlab's passion is to focus on the research and development, design, and manufacturing of cutting-edge toxic gas air filtration in the laboratory. As an industry innovator, Erlab is committed to safety, performance, energy efficiency, and sustainability, and has remained number one in the world for ductless fume hoods.