Posted by Jesse Coiro, Director of Growth Initiatives on May 8, 2020 9:39:16 AM
From USP <797> to USP <800>
In 2004 many compounding pharmacies were challenged with how they were going to comply to USP <797> standards. Challenges such as; how were they going to design Cleanrooms into an area that more often than not, wasn't conducive to a typical classroom setting and just as importantly, how were they going to implement the changes in their procedures of handling sterile drugs. The standards upgrade was designed to protect patients USB 800from microbial contamination, excessive bacterial endotoxins, and errors in the strength of correct ingredients. Fast forward to 2016 when USP <800> was published and implemented in December of 2019. Pharmacies once again face the challenges of how to outfit what is now their 797 compliant labs, with additional safety equipment that will add advanced protection for the pharmacy technicians. There are two separate compounding methods (Sterile and Non-Sterile).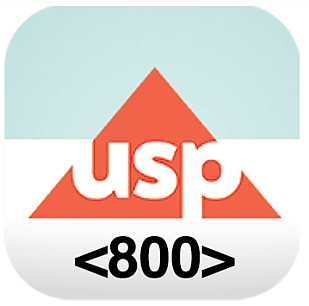 For each handling type, a containment primary engineering control, needs to be in place, which is a ventilated device designed to minimize the worker and environment from Hazardous Drug (HD) exposure. In addition to the containment primary engineering controls (C-PEC), there must be a containment secondary engineering control (C-SEC) which is the room in which the C-PEC's are placed.
Sterile and non-sterile compounding – choosing the right C-PEC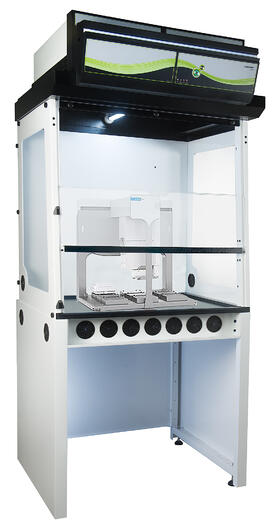 First, it is important to know that all C-PEC's which are used for STERILE Compounding, must be externally vented, which also provides an ISO 5 environment within the enclosure, ensuring product and user protection. The most commonly used BSC is a Class IIA2 which provides 70% recirculated air and 30% exhausted air. However, there are other acceptable types, such as the B1, and B2. Secondly, the room that the C-SEC is in must be an ISO 7 Cleanroom with 30 Air changes per hour (ACPH) and maintain positive pressure.
Any non-sterile compounding, must be performed within class I BSC, or a containment ventilated enclosure (CVE), which is BSC Classifications either externally vented, or has redundant HEPA filters, in series.
With non-sterile compounding there are also some changes in the requirements of the C-SEC, such as the reduction of ACPH down from 30 to 12 and the change of a positive pressure room, to a negative pressure room, as the critical environment does not need to be ISO classified. However, though, not a sterile environment, 797 standards should still be followed.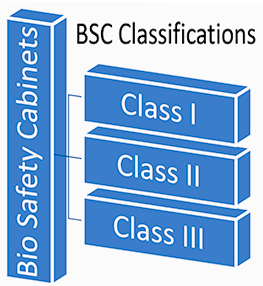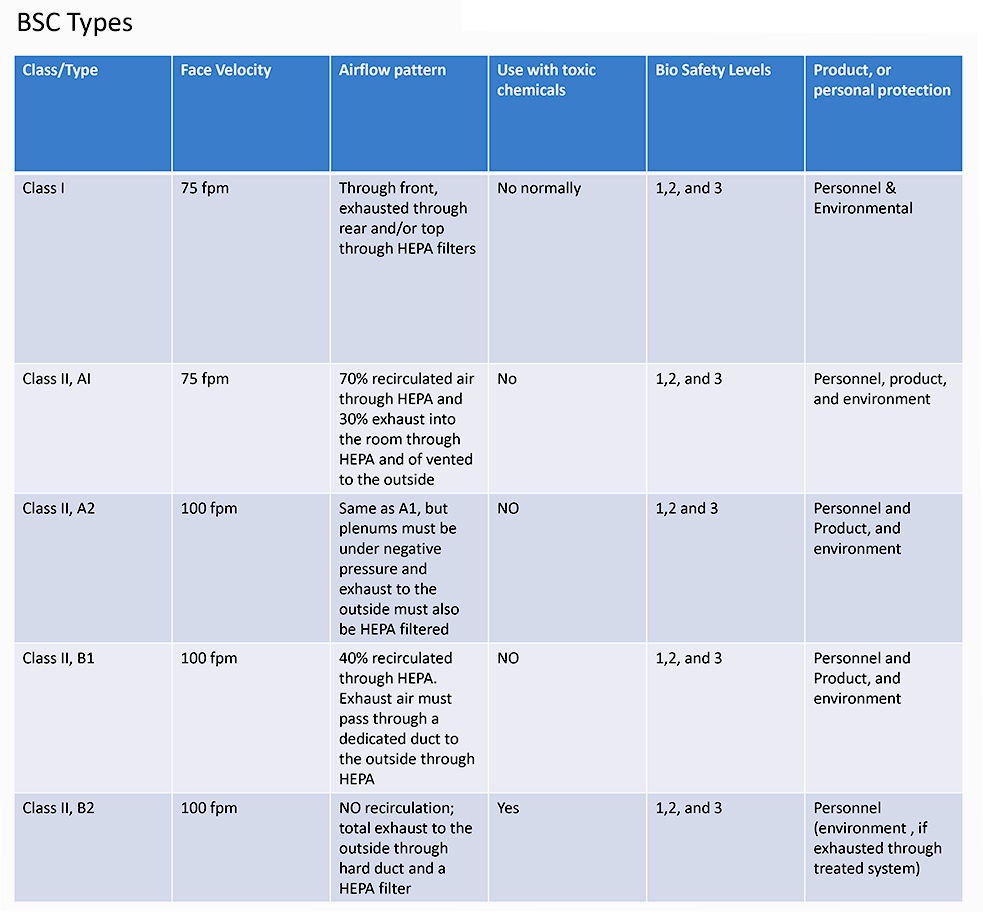 As the experts in air filtration for the protection of laboratory personal, Erlab's Captair SMART CVE's are designed to allow for redundant filtration in series for either HEPA,TechChngingFIlter or Carbon, or a combination of both. This design ensures safety during a number of different handling applications, which includes powders, API's, HD's, and liquid chemicals. As part of our 5 Steps to Safety process, we go through multiple stages of validation of your handling process to ensure your safety is never compromised.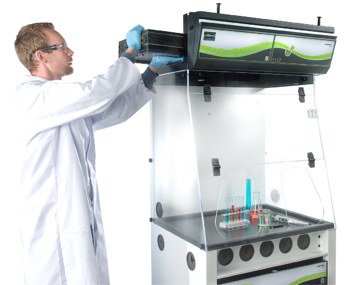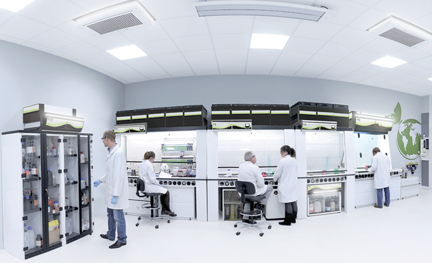 As the inventor of the ductless laboratory fume hood and worldwide leader since 1968, Erlab's passion is to focus on the research and development, design, and manufacturing of cutting-edge toxic gas air filtration in the laboratory. As an industry innovator, Erlab is committed to safety, performance, energy efficiency, and sustainability, and has remained number one in the world for ductless fume hoods.